Projects
---
Mississippi Black Bear Monitoring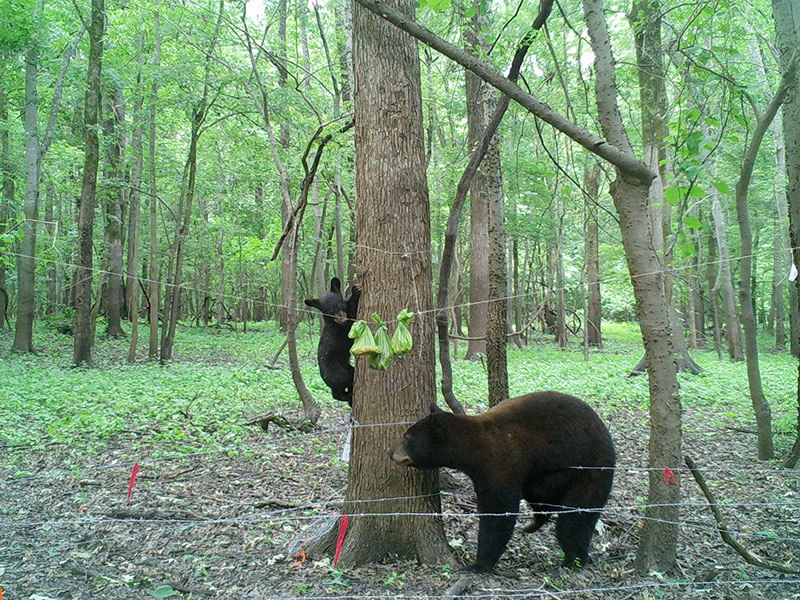 We are using non-invasive genetic sampling (hair snare corrals) to help MDWFP monitor population expansion in Mississippi by black bears, and in a larger regional collaboration with Joe Clark (USGS, Louisiana population) and Don White (University of Arkansas Monticello, Arkansas population). The project is partially funded by the National Fish and Wildlife Foundation's Lower Mississippi Alluvial Valley Restoration Fund. The field work began in May 2020. Read more about the work.
For more information about black bears in Mississippi, see https://www.mdwfp.com/wildlife-hunting/black-bear-program/black-bears-in-ms.aspx.
Maine Black Bear Stable Isotope Study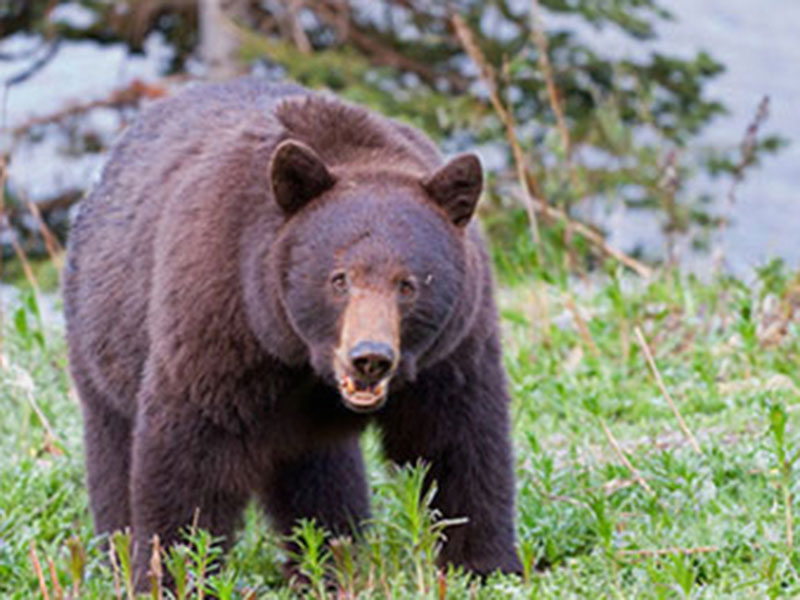 Collaboration with Elizabeth Flaherty (Purdue University) and Maine Department of Inland Fisheries and Wildlife to investigate how bait and other human food resources may impact black bear reproductive rates.
Tropical African Pangolin Monitoring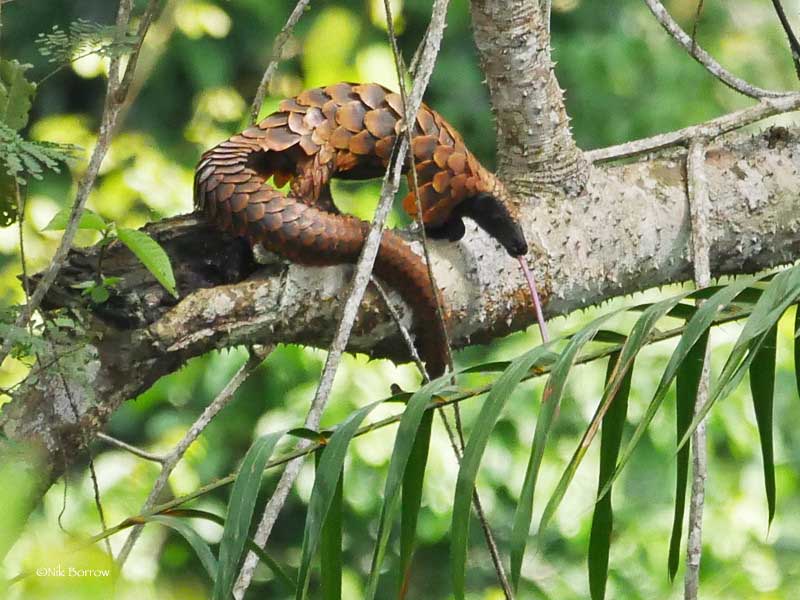 We are working with the IUCN SSC Pangolin Specialist Group to develop and test new methods for sampling and monitoring pangolins in the Central Africa.
For more information on pangolin conservation, see:
Deer Density and Impacts of CWD and Flooding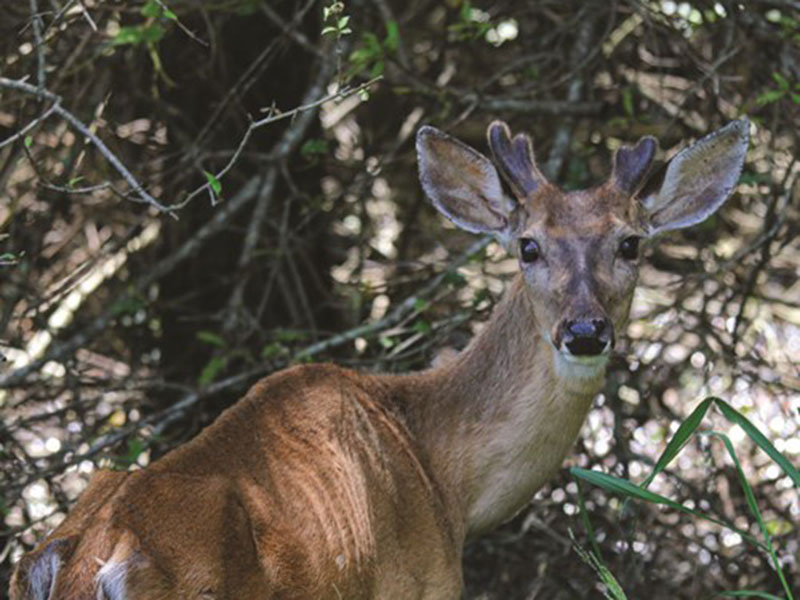 Collaboration with the MSU Deer Lab and MDWFP to develop new methods for estimating deer density without bait and assess impacts of CWD and long-duration flooding in the South Delta
Mississippi Turkey Demographic Models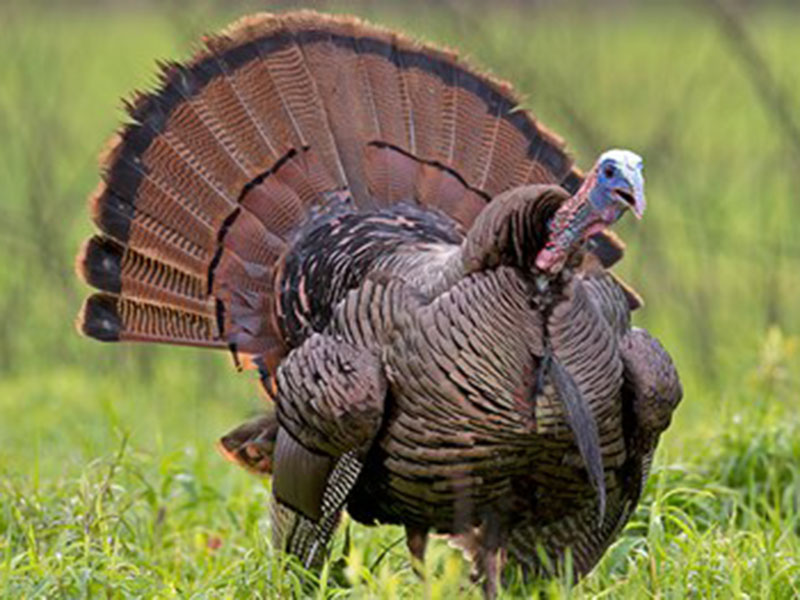 The turkey demographic modeling project is a collaboration with MDWFP and Dr. Mark McConnell (MSU WFA). The project is evaluating the potential population consequences of changing harvest structures using stochastic demographic models.
Noninvasive Genetic Sampling
One of the best ways to sample and monitor cryptic species is using noninvasive genetic sampling (extracting DNA from material animals leave behind, like scat or hair). We have a "pre-PCR" lab space at Mississippi State University to allow us to fully exploit this method in our studies and working with collaborators Stephen Spears (The Wilds), John Brooks (USDA-ARS), and Jennifer Adams and Lisette Waits (University of Idaho) to develop new protocols for isolating and amplifying NGS DNA for monitoring programs.
SoCal Fire Project
Southern California is a biodiversity hotspot characterized by high levels of endemic species, but also stochastic disturbances including intense rain events associated with the El Nino Southern Oscillation and increasing frequency of catastrophic wildfires. These stochastic events can result in dramatic changes to animal communities with each species responding differently, and potential declines of native, endemic species as more adaptable generalists and invasive species take hold.
Small mammal communities exhibit intense competition and complex niche segregation resulting in a wide variety of habitat associations. Furthermore, small mammals are only capable of relatively short dispersal movements and are therefore restricted to impacted areas following a catastrophic event making them an ideal indicator of community response.
Finally, small mammals fill an important intermediate role within the trophic structure of the greater community – as primary consumers dispersing and caching seeds and browsing on vegetation and consuming insects, and also as a food source to predators.
We have been collaborating with researchers at the San Diego Natural History Museum and the USGS Geosciences and Environmental Change Science Center to investigate small mammal population and community responses to wildfires in Rancho Jamul Ecological Reserve to provide insight on how changing disturbance regimes may impact overall ecosystem integrity.
Michigan Black Bear CKMR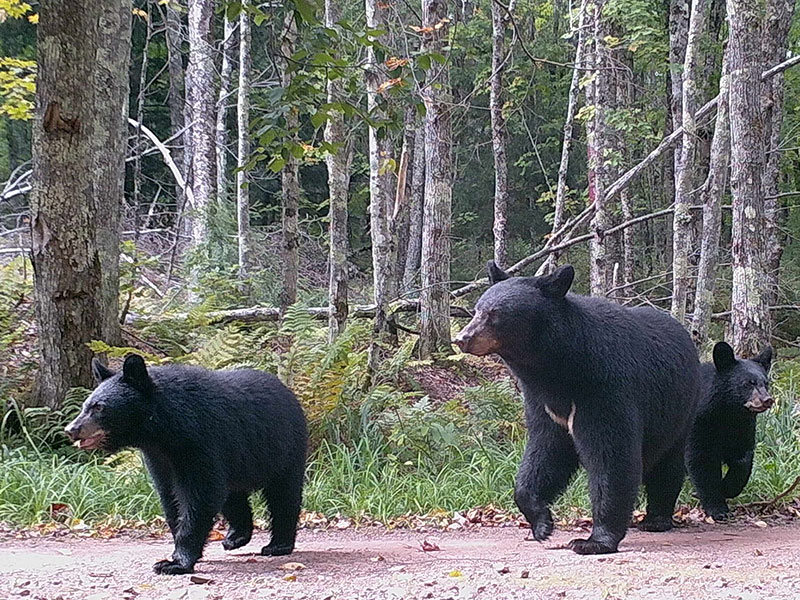 The Michigan Black Bear CKMR project aims to develop and validate Close-Kin Mark-Recapture (CKMR) models to monitor Michigan black bear populations. CKMR uses genetic samples to determine kinship relationships between individuals and estimate population parameters. This project is in collaboration with Michigan DNR, Dr. Robert Lonsinger (USGS), Dr. Kristin Brzeski (Michigan Technological University) and Dr. Lisette Waits (University of Idaho).
High Performance Computing facilitated collaborations with USDA-ARS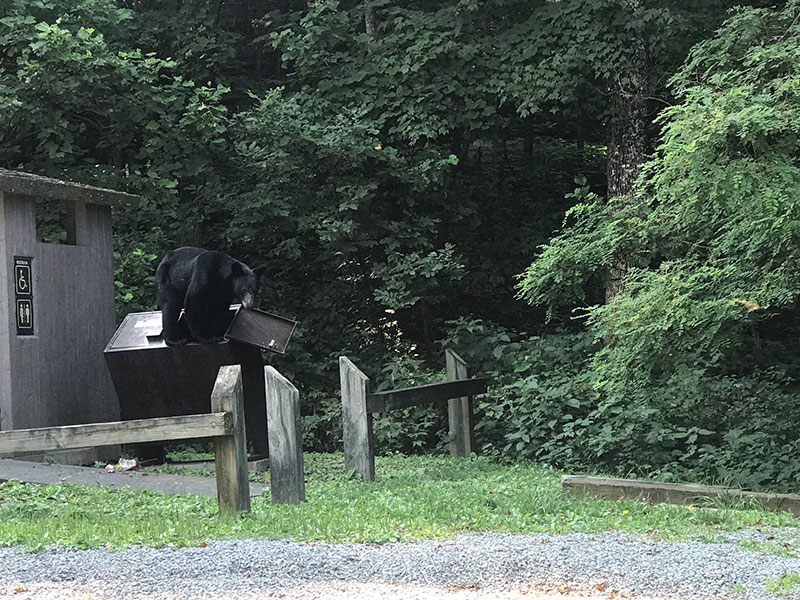 Collaborating with Drs. John Brooks on research utilizing High Performance computing to advance agricultural research including using decision analysis can identify suitable indicator species for monitoring soil health in agricultural systems (in collaboration with Drs. Beth Baker, John Locke, Adrienne Contasti, and PhD student Lexi Firth), and investigating the role of potential role of wildlife in the spread of antimicrobial resistance (AMR) to inform monitoring strategies in agricultural systems. Multiple projects in collaboration with Colleen Olfenbuttel with the North Carolina Wildlife Resources Commission, Seth Thompson with the Virginia DNR, Drs. Chris DePerno and PhD student Jennifer Strules (NCSU) and Diana Lafferty (NMU), and the Western Carolina Nature Center. For more information see https://www.gri.msstate.edu/research/aar/ and https://arcg.is/1eW9yr0.
Avian Responses to Landscape-scale Prescribed Fire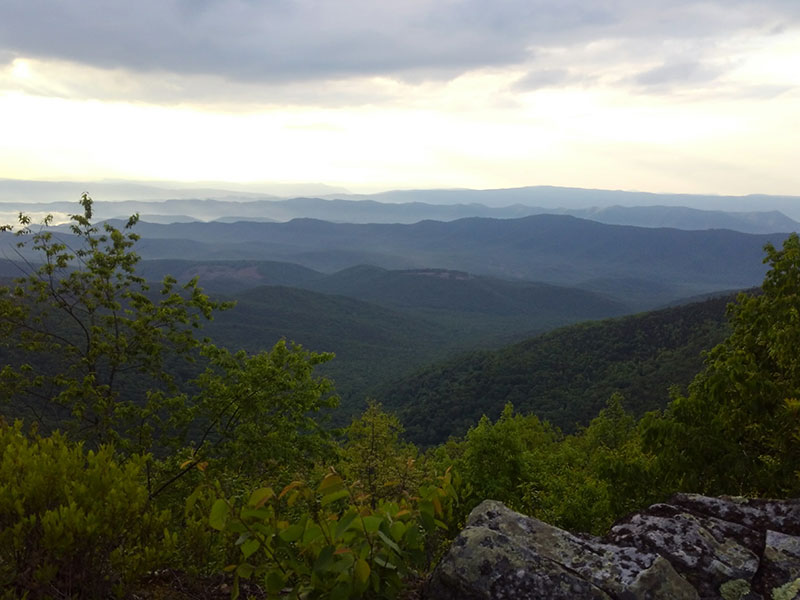 In collaboration with The Nature Conservancy to assess bird population and community level responses to post-prescribed fire vegetation dynamics in a eastern North American hardwood forest.
Population Dynamics in Response to Disturbance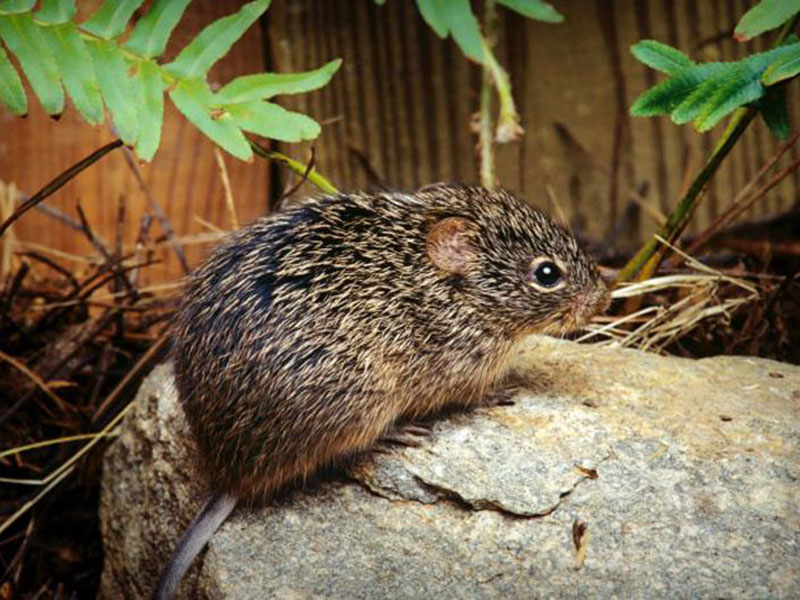 Working in collaboration with Dr. Mike Conner (the Jones Center at Ichauway) and Drs. Jay Diffendorfer and Andy Royle (USGS), using multiple long-term small mammal capture-recapture data sets to test applied and theoretical hypotheses about population and community dynamics in response to different disturbance regimes.